Quality is not an Act, It is a Habit
Imagine what life would be like if you had every habit you wanted under control. You would be acting according to every desire you have and there would be a sense of wholeness about you. You're continuously building new habits that enrich your life and everything in your life is moving forward.
Now imagine what it would be like for the next 10 years continuously giving into your bad habits. Ambitions left unfulfilled, projects that never saw light, and the vision you had of yourself in the future forgotten.
I'm thankful to have not been in that position for 10 continuous year, but I was there only a couple years ago. Instead of working on projects I claimed to be passionate about, I was playing video games, watching movies and tv shows, and doing anything but moving forward with my dreams. My actions didn't align with my desires. Instead, I gave in to my impulses and let the things around me direct my life.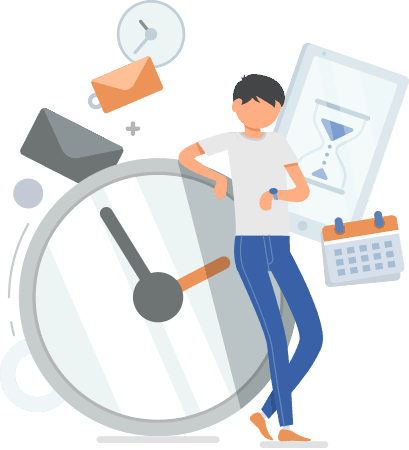 I was tired of living that way… Something inside of me told me that I needed to change. One of my thoughts was: "I have too many things I want to accomplish for me to be wasting my time on things that don't matter." Instead of just consuming information from the countless self-improvement books I read, I started to act. 
I didn't know it at the time, but I started to make a change that would drive my life in the right direction. I tried a lot of different things including mindset changes, priming myself, motivating myself, and more. As helpful as those things were, the most lasting and effective change came from establishing new habits. 
Once I caught on to this, I began refining the process. After years of testing out different methods of habit formation, I've finally come up with a step-by-step 30 day guide to establish any habit.
Introducing My Program: Habit Mastery
Habit Mastery was built with the guidance of 70+ self-improvement books and productivity courses made by the top experts in the field. Rest assure that only the most scientific and practical information will be introduced in this course. As said before, this is a 30 day course with 30 lessons about habits and behavior change as well as 30 worksheets designed to get results. Each lesson will take no longer than 5 minutes with about 2 hours of lessons in all. Assignments can vary in time, but should generally take no more than 45 minutes to finish. You can't master your habits if you don't put in the work.